Coronavirus (COVID-19) Update
We are currently closed, but are still taking bookings for later in 2020, please use the book now button to check availability.
If you have an existing booking with us, we are happy to move it to an alternative date, just get in touch and let us know when you would like to move it to.  The book now button will show you what availability we have.
If you would like to make a booking, please use the book now button as normal and if you need to change the dates as this situation unfolds, we are happy to do so.  We strongly recommend that you take out your own travel insurance.
Hoping you and your loved ones stay safe during this difficult situation.
Polly & Glenda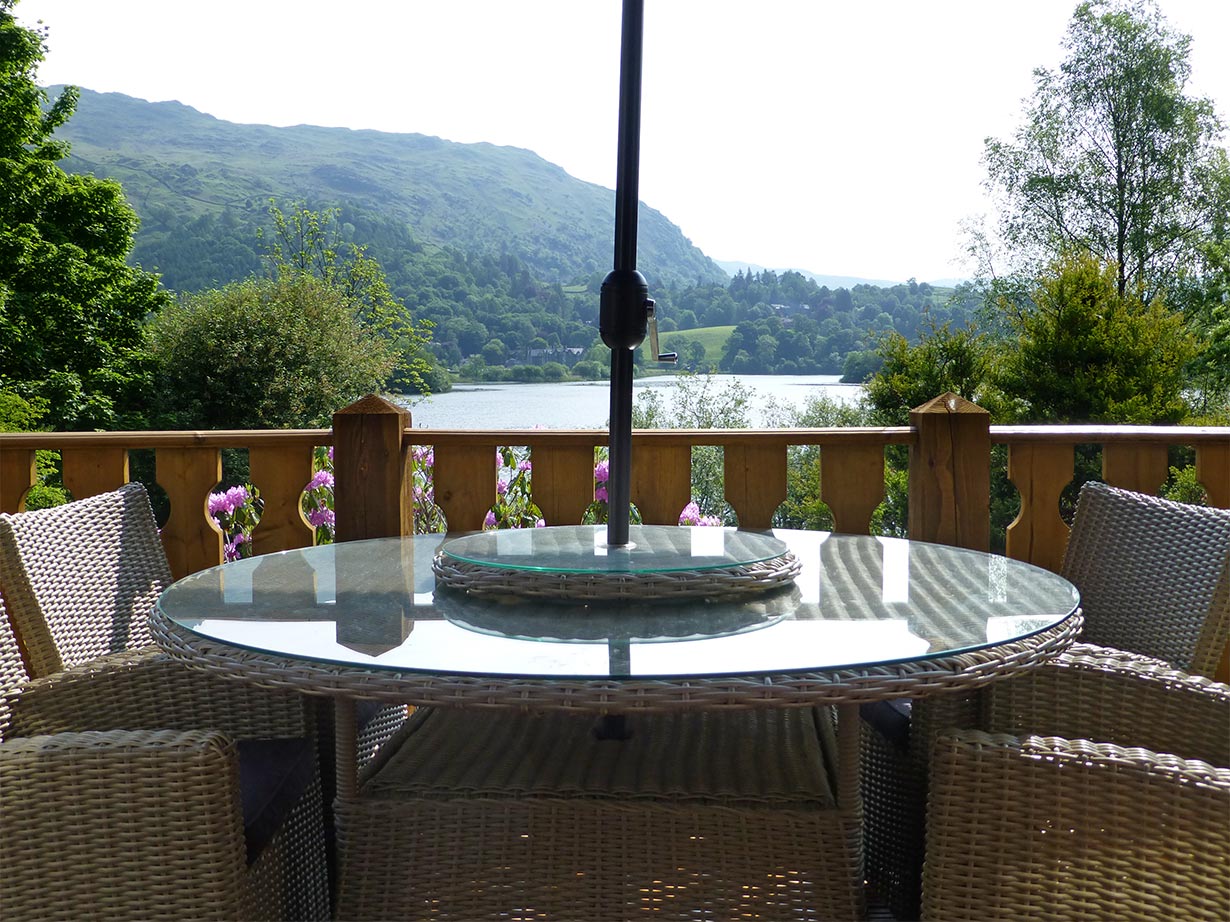 Enjoy a breakfast looking out over the lake from inside or outside on your own private patio. Many guests tell us the view is the reason they keep coming back.
Recently renovated the rooms are spotlessly clean, comfortable and well appointed.  Underfloor heating keeps things cosy, even in the cooler months.
The view from Silver Fell is always breathtaking, whether you are witnessing the fiery glow of a sunrise, the tranquility of the morning mist or watching the herons and swans in their natural environment.
Relax, unwind, kick off your walking boots
"The lovliest spot that man hath ever found."
William Wordsworth
Nestling at the foot of Silver Howe, our guests enjoy superb views over Grasmere Lake and the surrounding fells. It's the perfect peaceful retreat to relax and unwind.
Centrally located, it makes an ideal touring base for the Lake District National Park and Cumbria.
Popular with walkers, nature lovers and wildlife photographers. A level, 10 minute walk brings you to the centre of the bustling village of Grasmere with a wide variety of shops, restaurants, pubs and the famous Gingerbread shop.
Free guest membership of the Wordsworth Hotel Organic Spa is included with all bookings.